Staff Directory
Meet the dedicated team of Pastore Builders: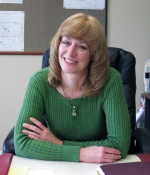 Carrie Weaver
Chief Financial Officer, General Manager
P: (814) 838-9640 • F: (814) 838-9653
E:
Carrie began her career in 1985 as a leasing consultant and was promoted to a manager in 1997. She is a trusted and valuable employee. She enjoys golfing, bowling, reading, searching for beach glass and is a fanatical Pittsburgh Steelers/Penguins/Pirates fan.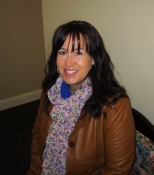 Natalie M.
Payroll Supervisor, Accounts Receivable, Leasing Consultant (Office personnel)
P: 814-838-9640 • F: 814-838-9653
E:
Natalie joined the team at Pastore Brothers in March of 2000. She began by assisting in showing apartments and handling leasing for the many rentals. Since then she has managed Pastore's partnership company, Store 'N Lock of Erie. Her duties have now shifted to the accounts receivable and payroll department. During her time with the company, she has excelled in customer service, computer knowledge and has acquired a keen sense of direction around the city of Erie.
In her free time, Natalie enjoys spending time with her husband and two beautiful children. She also enjoys watching her daughter perform ballet and hip hop dance, along with her son's many sporting events. She loves taking her family camping or to the beach to enjoy the beautiful outdoors.
Through the years, Natalie has come to deeply appreciate the owners for their vision, hard work and generous nature. She feels fortunate to work with some very amazing people and for the relationships she has developed with many of the residents.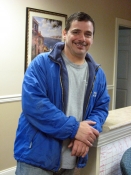 Lou Spalla
Maintenance Department Supervisor, Director of Operations
E:
Lou is originally from Pittsburgh, PA. He has been a valued employee since 2005.
Mary Ellen Hemme
Leasing Agent, Scheduling Coordinator (Office)
P: 814-838-9640
E:
Cheryl Dylewski
Store N Lock Manager, Office Personnel, Leasing Consultant
P: 814-838-6527
E:
Pastore Builders also has their own team of in-house painters. The ten man crew, headed up by Brad Walker, share 93 years of experience. They are kept busy painting at our new construction sites, restoration and repairs to our many rental units, along with shampooing carpeting.